One of the most exciting things about working in a successful business like The Groove Train is the presence of inspiring and ambitious women at every level of our company. From our staff delivering an exceptional experience in our restaurants, to our head office team, and every step in between - there are incredible women pushing our business towards new achievements and milestones, every day!
To celebrate International Women's Day on March 8th, we wanted to highlight the amazing achievements of one of our franchisees, Jess Skipper. We sat down with Jess to talk about her journey with The Groove Train, her achievements and where she's headed next!
What steps have led to you becoming a successful Groove Train franchisee/owner?
There are several steps involved to become a successful owner and franchisee. We're a sales business (as I like to call it), so learning and understanding your product is a must; and being passionate about the brand is so important, as people can see this first-hand.
I believe to become a successful operator, you're only as good as the team around you - as running The Groove Train is a huge team effort! I like to think of my employees as family, and it's important that your team know you care beyond just being their employer.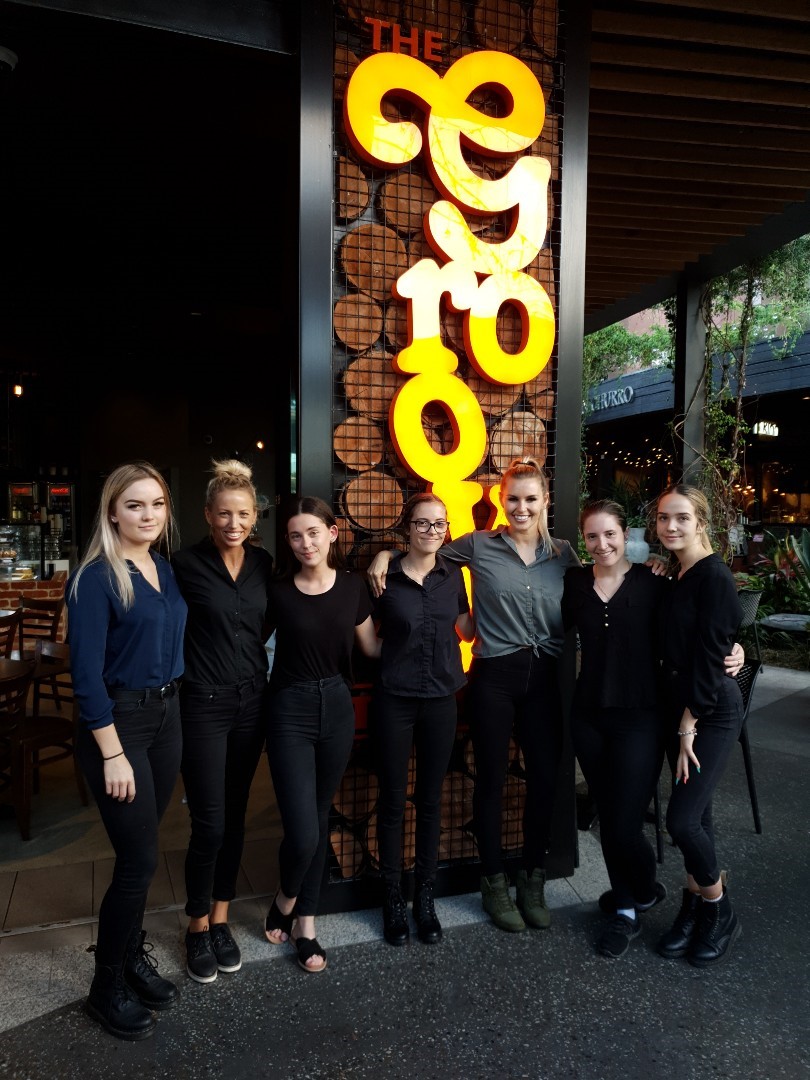 Is there a female role model/mentor who has inspired you in your career?
There's not one female role model/ mentor in my life; rather, I get inspired by all the women I meet and who are around me. I love being around women who lift each other up, and support one another within their roles.
I go to networking events just so I can meet like-minded women, and see what they are doing to achieve their goals. I find this so motivating and inspiring!
What advice would you give to other women thinking about pursuing careers in business?
Just go for it! Understand that there are days you will think, "what am I doing?" and want to give up - but don't! It's all worth it, and it's just part of the journey. If it was easy everyone would be doing it!
You also need to believe in yourself; this will allow you to learn so much. Don't fear failure - I have failed many times, but this only helps you to develop and learn new skills. I think failing in something is important to build further.
Why is diversity important in the workplace? How do you recognize and champion this within The Groove Train?
Diversity within the workplace is really important. Hospitality is about bringing people together and enjoying the experience, and we bring this philosophy into our teams across our venues.
I have learnt so much about other cultures through my team and I find this fascinating. Australia has so much diversity, so it's important that businesses reflect this within their teams.
What's been your proudest achievement to date?
I don't stop and reflect on what I have achieved very often, but I think opening four Groove Train venues in as many years with my partner Darren is my proudest achievement. It takes a lot of dedication to build a business from the ground up!
I'm very proud of what I've achieved while having a baby and dealing with a chronic illness (Crohn's disease).
What's next for you?
I definitely want to keep developing my skills within The Groove Train brand, and looking for people with common ground to work with in the future.
I would like to eventually work on my own brand and take everything I've learnt to create something new, either in or out of hospitality - why not start diversifying more? I'm keen to learn more about the property market and ecommerce.
Lastly, I hope I can inspire and motivate those around me so they know that you can achieve anything you work for. As I'm a mum, being a great role model for my daughter is really important to me.