There's nothing more special than breakfast in bed, whether it be for a significant other, a parent, or even just yourself.
Sure, heading out for brunch is great, but the simple pleasure of propping yourself up in your comfiest clothes, under the covers, surrounded by loved ones and tucking into a nice warm plate of your favourite brekky is a truly unrivalled happiness.
We've put together our top tips for perfecting breakfast in bed so you can treat your mum this Mother's Day, or any day of the year!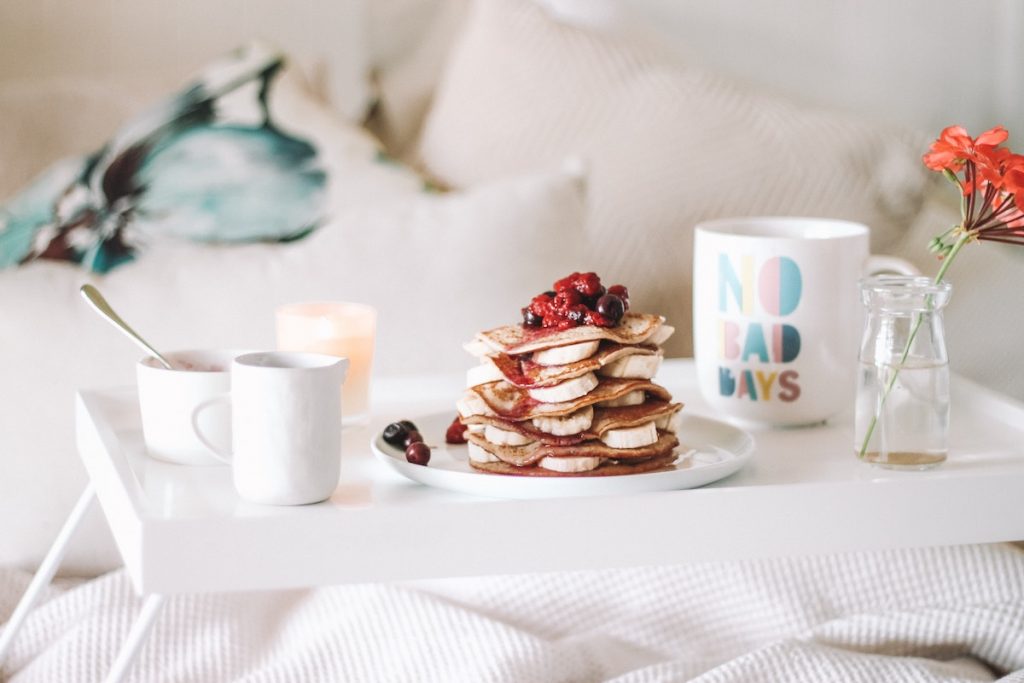 Plan ahead of time
You don't waste any time trying to decide what you're going to serve. Plan your menu a few days in advance and make sure you have all the ingredients ready to go so you can get started without any delay.
Choose simple recipes
There's nothing worse than a romantic gesture gone wrong because you've got to change the sheets after a rogue tomato has flown off the plate.
Choose to prepare something that is simple, effective, and doesn't require a knife and fork, like a parfait or breakfast burrito.
Drinks, anyone!
A nice hot coffee and a chilled glass of OJ are guaranteed crowd-pleasers at breakfast time. Just make sure your loved one has easy access to the bedside table to avoid any nasty spills.
Presentation is everything
Putting thought and effort into the way you present the brekky shows you care, and makes for killer Insta content, too!
Everything from the tray you serve the food on, to the way you position the berry compote is an opportunity to get creative.
Pick a flower from your garden and serve it in an old jam jar to add a romantic touch, or add some berries to your juice for an added flourish.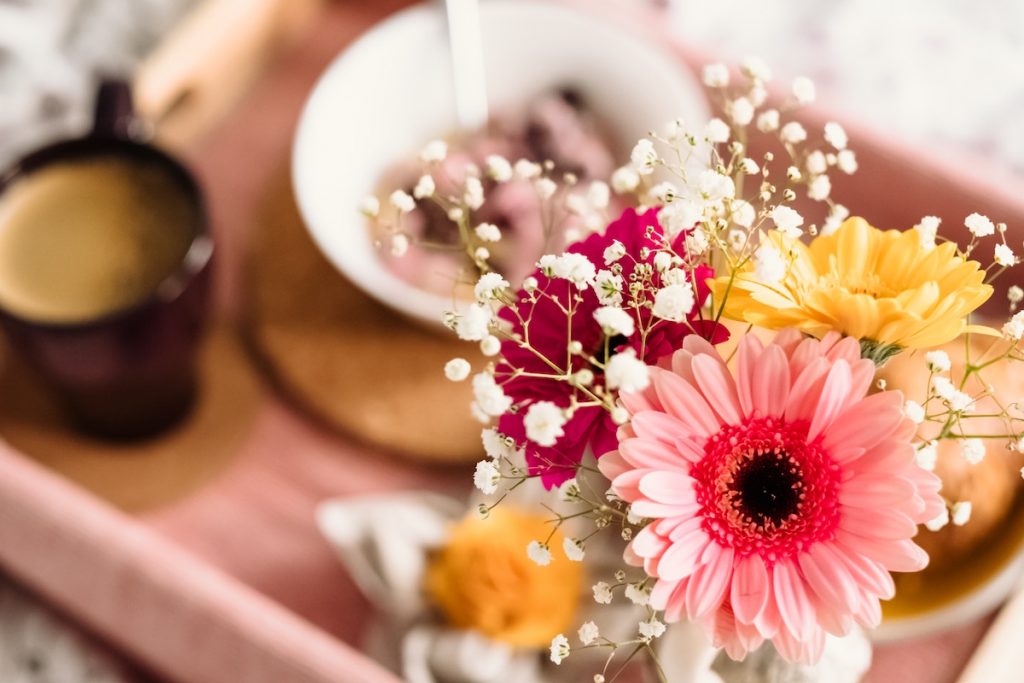 Not too confident with your skills in the kitchen? Let The Groove Train take care of it for you! Book a table today.