Have you ever scrolled through your Instagram feed and envied someone's perfect shot of their breakfast, brunch or dinner spread, and then thought to yourself, "Wow, I wish I could capture photos like that!"

Well, you're in luck. We are here to help out!

Capturing a 'gram worthy photo with your smartphone doesn't always come easy. So we have put together the ultimate tips to help wow your followers with a killer food pic!
1. Light it up!
First things first. Lighting- it matters. More than you may think! Natural lighting works wonders for any photo and really brings out the beauty and colours of any dish. The key is to move around and find the best lighting to shoot!

But what are you supposed to do if your restaurant or cafe is poorly light? Or you can't take advantage of the natural sunshine because it's late at night? No need to fret. Test out the flash, and always remember that you can adjust the brightness and exposure of your photo after you take the shot.
2. Get that angle!
Start off with capturing your food from a birds-eye view (i.e. flat lay photography). This is a great way to capture your entire spread of food and also, creates a more visually stimulating image.

However, one angle doesn't always work best for all food spreads. So don't be afraid to play around with the camera angles to see which works well and takes most advantage of good lighting.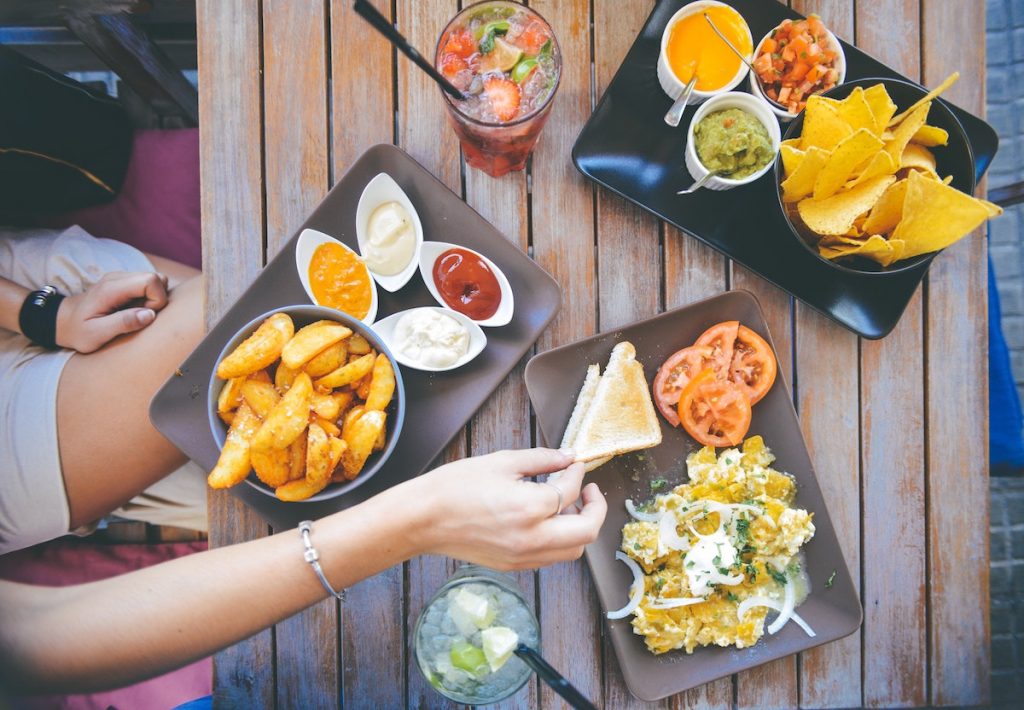 3. Clean your lens!
Everyone hates that feeling of looking back at some photos they've taken (which they believe are awesome captures), only to realise that they have turned out blurry and hazy due to a dirty lens. So don't forget to clean your camera lens! It literally takes just 3 seconds of your time and makes a whole lot of difference!
4. Avoid the zoom!
If you want to get a close-up of your food, why not just move your camera a little closer? Ditch the zoom, as it often tends to lower the quality of your image- which is definitely not what you want if you're looking to impress your followers!
5. It's not only about your photography skills
Anyone else guilty of ordering a particular meal, purely because of the fact it will look aesthetically pleasing for the 'gram?!? You're not alone!

Having good photography skills is only half the picture when it comes to achieving that perfect shot! So next time you're browsing through the menu at a cafe, makes sure you keep in mind what the presentation of the dish would look like, or even sneakily suss out the dishes ordered by neighbouring tables!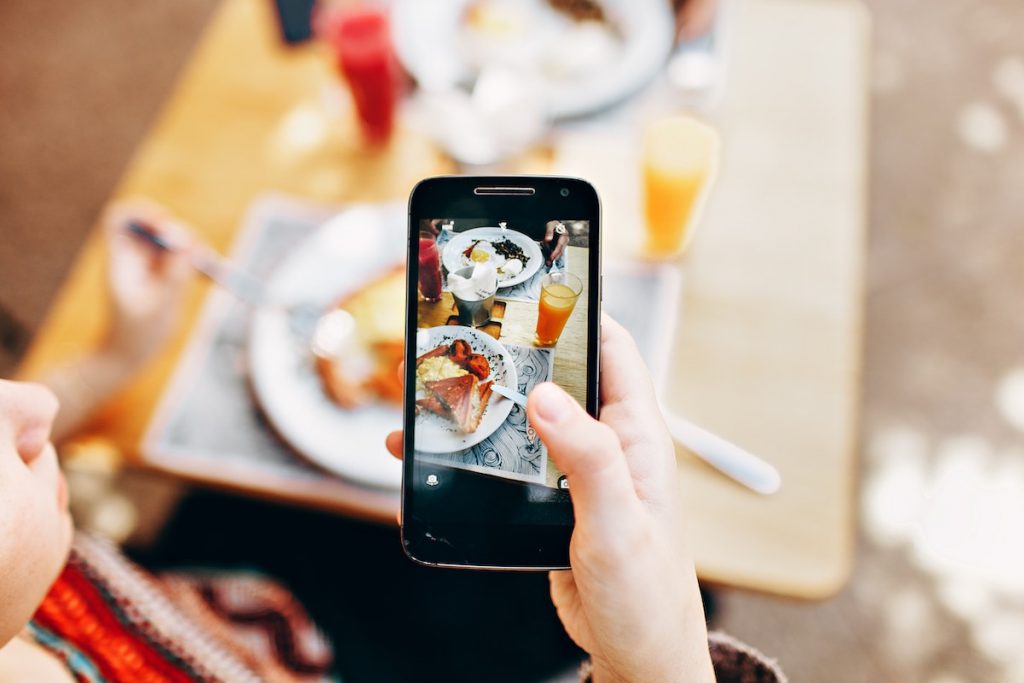 6. Keep it real!
Sometimes the 'perfect shot' isn't perfect. And that's completely fine!

The best food pics and most delicious-looking meals tend to be messy, oozy and fun! Let's be honest. Who doesn't love a good poached egg pic with some runny yolk oozing out!
And to ensure you get that natural pic, don't feel bad to take more than one shot!
7. Master the edit and caption!
If you are a fan of using Instagram filters, it's time to give them the good flick! Instead, master the art of editing with manual adjustments to each photo- using little touches of exposure, contrast and brightness! Check out the VSCO app to take your editing and photography to the next level!
And last but not least, don't forget about the caption. Get creative and brainstorm ideas with your friends, because the caption of your image can sometimes be the highlight! Be witty, humorous and if you're brave enough, why not chuck in a good old food pun!
Now that you're ready to jazz up your Insta feed and surprise your followers, it's time to book a table at The Groove Train and work your foodie photography magic!